News & Media
Poised For Growth ( April 25 2014 )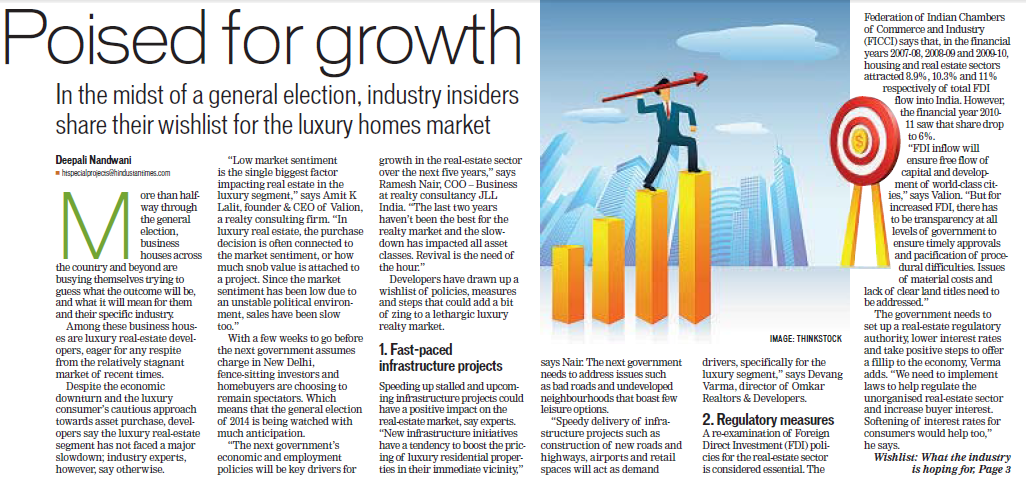 In the midst of general election, industry insiders share their wishlist for the luxury homes market.
More than half-way through the general election, business houses across the country and beyond are busying themselves trying to guess what the outcome will be, and what it will mean for them and their specify industry.
Read More
The New Power Brokers ( March 14 2014 )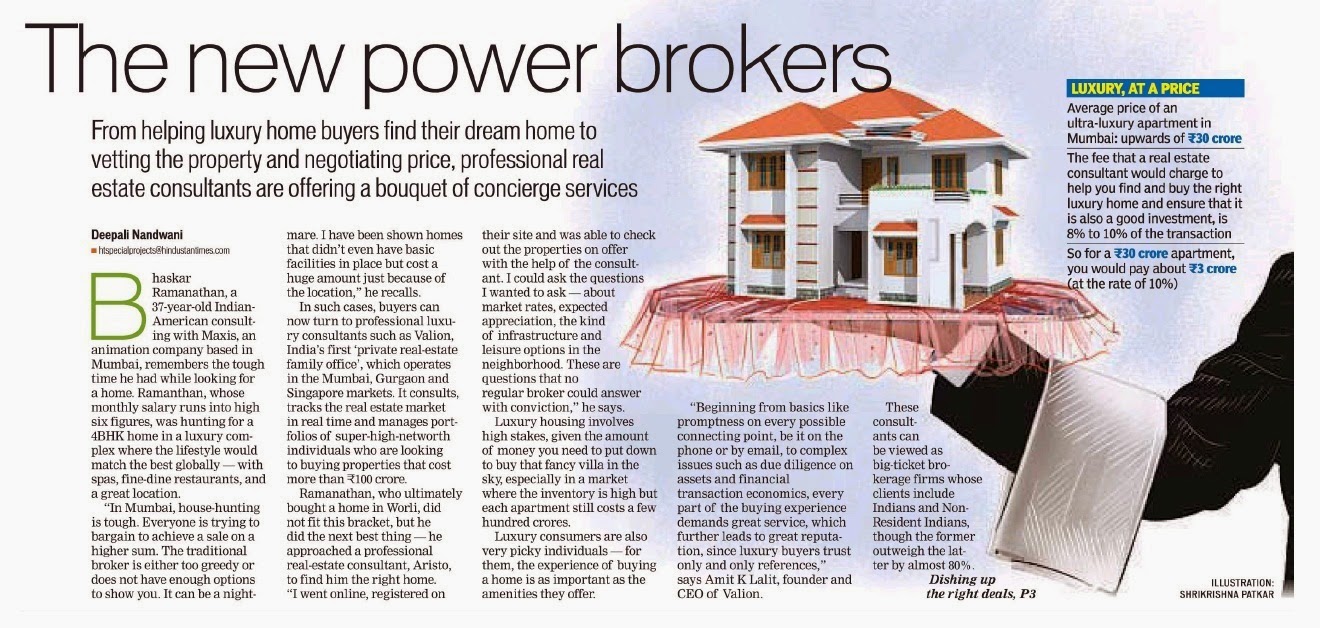 From helping luxury home buyers find their dream home to vetting the property and negotiating price, professional real estate consultants are offering a bouquet of concierge services. Beginning from basics like promptness on every possible connecting point, be it on the phone or by email, to complex issues such as due diligence on asset and financial transaction economics, every part of the buying experience demands great service, which further leads to great reputation, since luxury buyers trust only and only references.
Read More